​
Hello friends and welcome to Report #002 from the Antipreneur Team.
I am absolutely stoked to bring you Report #2 of this completely revitalized newsletter now known as the "Antipreneur Report"
The team have been hard at work compiling our best assets, thoughts, and artifacts into this week's report.
I hope this issue finds you solving problems and getting unstuck… here we go!
​

​
This weeks report is focused on the 5 Content Creator Types that I have seen in my line of work over the last 12 years.
What kind of video content creator type you are isn't as important as making sure you get the right tools and information for the part of the video content creator journey that you are on!
Here is a quick breakdown of the 5 Video Creator Types and why each one is awesome with and within itself.
All of them have super powers and drawbacks. Which one are you?
​
1. The Eager Beginner:
The whole world is in front of you and you know that video content can bring growth to your business. You are so ready to learn how to create great videos.
Being an eager beginner is actually a superpower as you are void of bad video habits and preconceived notions about video content creation.
2. The Video Dabbler
You Have Played With Video and Posted Online… Now You Are Ready For More!
Some folks might feel bad because they are just "experimenting" or don't know how to make "professional" videos.
One of the awesome things about being a dabbler is that you have already overcome one of the biggest obstacles that video content creators face! Becoming comfortable on camera.
3. Intermediate
You Have Made Video and You Know The Power of Publishing Great Video Content.
Intermediate video content creators become some of my most successful clients and often get powerful and transformational results in a short amount of time, when working with me because they have already began their video content creation journey.
4. Video Pros
You Are Comfortable Making Video and Ready to Work With a Professional To Level Up Your Video Look and Feel and Also Your Video Content Strategy.
One of the awesome things about being proficient is that most of the time consuming obstacles you can face in video content creation are already behind you and you can leverage your experience to achieve some fast and powerful results.
5. Video Veteran (Looking For More)
You Have Been Making Videos Comfortably and Now You Want To Take Your Video Strategy To The Next Level.
Some Of the amazing things at your disposal include but are not limited to: Launching a YouTube Channel, Starting a Membership Community, Launching a Video Based Podcast, Creating a Video Course, Producing Powerful Video Sequences and Playlists, and the list goes on and on.
​
Remember that wherever you find yourself on this list doesn't impact your ability to grow your businesses revenue by implementing the power of video and learning how to effectively communicate with you audience.
​
Want to Find Out Your "Video Content Creator Type"? Take My Free 5 Minute Quiz at www.Quiz.Video
​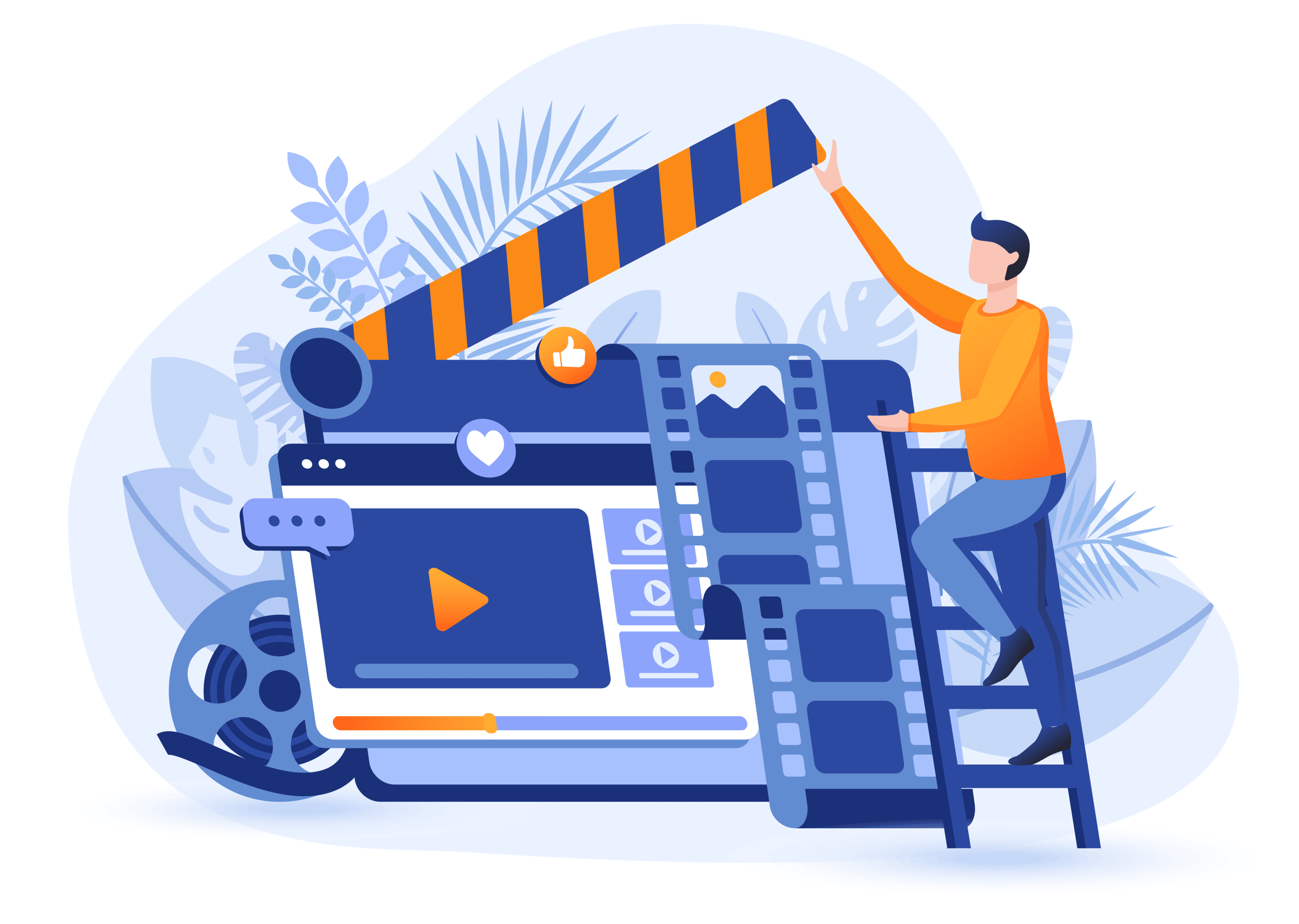 ​
​

​
Things I found helpful, useful, or interesting on the web this week.
1. 8 Exciting Video Content Marketing Trends in 2022
I have never been one to hop on a trend for the sake of hopping on a trend, that is for sure. But I am also smart enough to pay attention to them and see what is working for whom. This is a great way to possibly take advantage of where consumers are paying attention but still find a way to, well… Do it you own way! Antipreneur Style.
​
⬇️ Click the Article Link Below ⬇️
​"8 Exciting Video Content Marketing Trends in 2022"​
​
2. 8 Types of Videos to Use for Business Success
Since we are discussing video content creator types in this weeks report, we should probably discuss what types of videos might work best for your business.
Again I would say treat these as idea generation suggestions and not as gospel. They are a great place to start to think about how video could positively impact your business.
​
⬇️ Click the Article Link Below ⬇️
​"8 Types of Videos to Use for Business Success"​
​
​

​
Tell Your Story Through Video
and increase your revenue as a result
Helping Entrepreneurs and Startups learn how to look and sound good is what drives me. For those who feel Stuck, Scared, or simply don't know where to start… I got you.
The Quiz
Take our free 5 minute quiz to find out your "Video Content Creator Type" AND get curated and valuable tools made just for you and where you are on your journey.
Live Video Q&As
Join me bi-weekly for our Live Q&A episodes on YouTube, where I answer any and all video questions from our audience. I will help you get unstuck and advance quickly in your video content creator journey.
​
The Video Sandbox
Join this small stand alone section of the "1 Minute Media" community where you can stretch your 🦅 wings and exercise those video content creator muscles 💪🏻 all while receiving loving critique and feedback from peers and video professionals in a safe and private environment. Share video ideas, test videos and final productions before you release them to the world.
​
The 1 Minute Media Community
Our Private Membership Community is where Entrepreneurs gain access to everything they need to learn how to look and sound great on camera. We offer everything you need for fast transformation. Learn to look and sound great on camera and grow your revenue as a result.
​
Some of the things you can expect from the 1 Minute Media Community.
• Video Lessons and Feedback
• Progress Logs – For Accountability and Support
• Live Events: Zoom Based "Office Hours" and "Workshops"
• Discounted Digital Products for Members
• The Video Sandbox (Included in Full Membership)
• Access to me as I am in the community right beside you!
​
​

​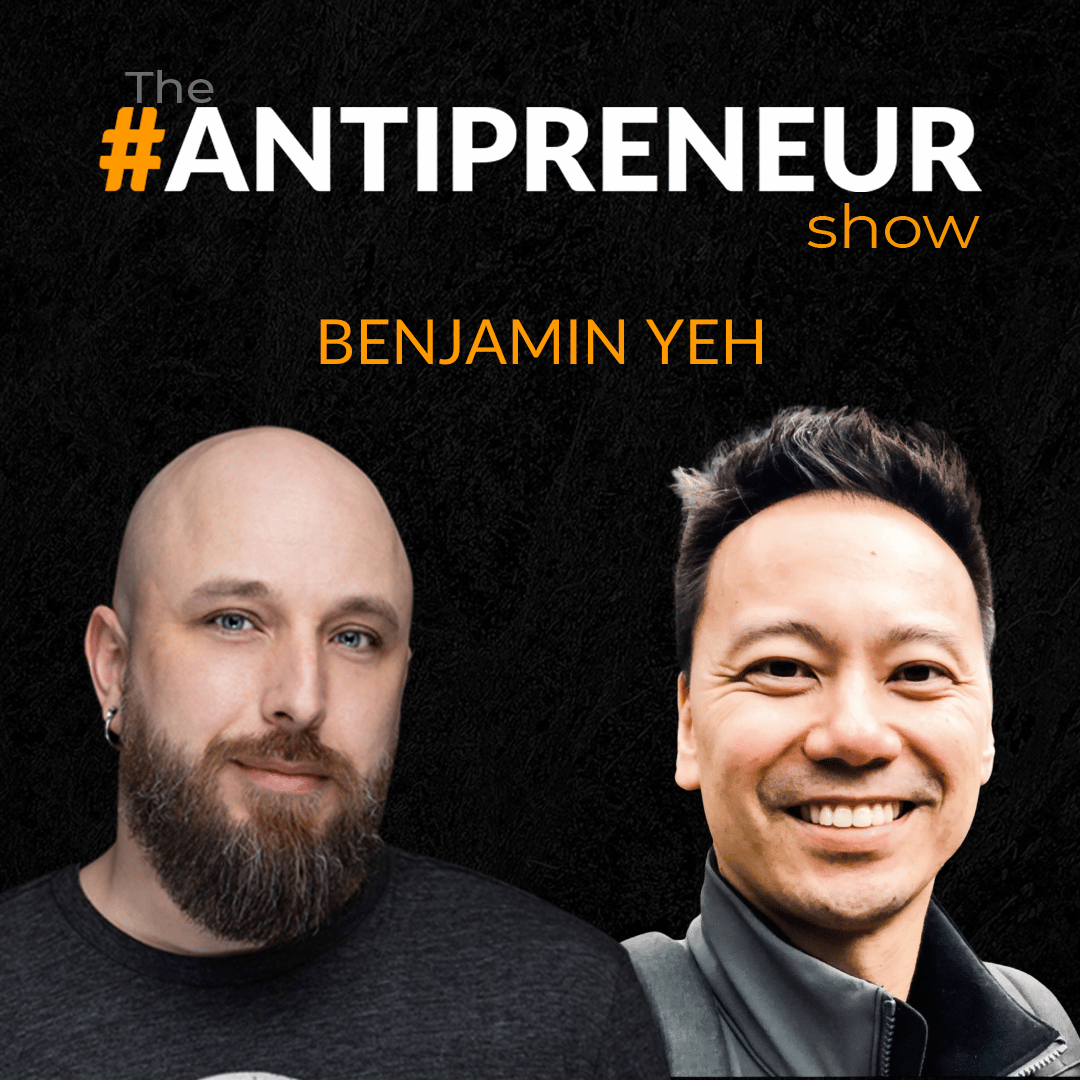 ​
This weeks episode of the #Antipreneur Show Podcast features Business and Transformation Coach, Benjamin Yeh.
His passion is helping others gain clarity in discovering their 'True North' through his coaching and Boom Vision Podcast, a show designed for driven professionals and entrepreneurs seeking clarity, purpose and happiness.
​
Interested in being on the show? Fill out our pre-booking application form to be consideration as a guest.
​

​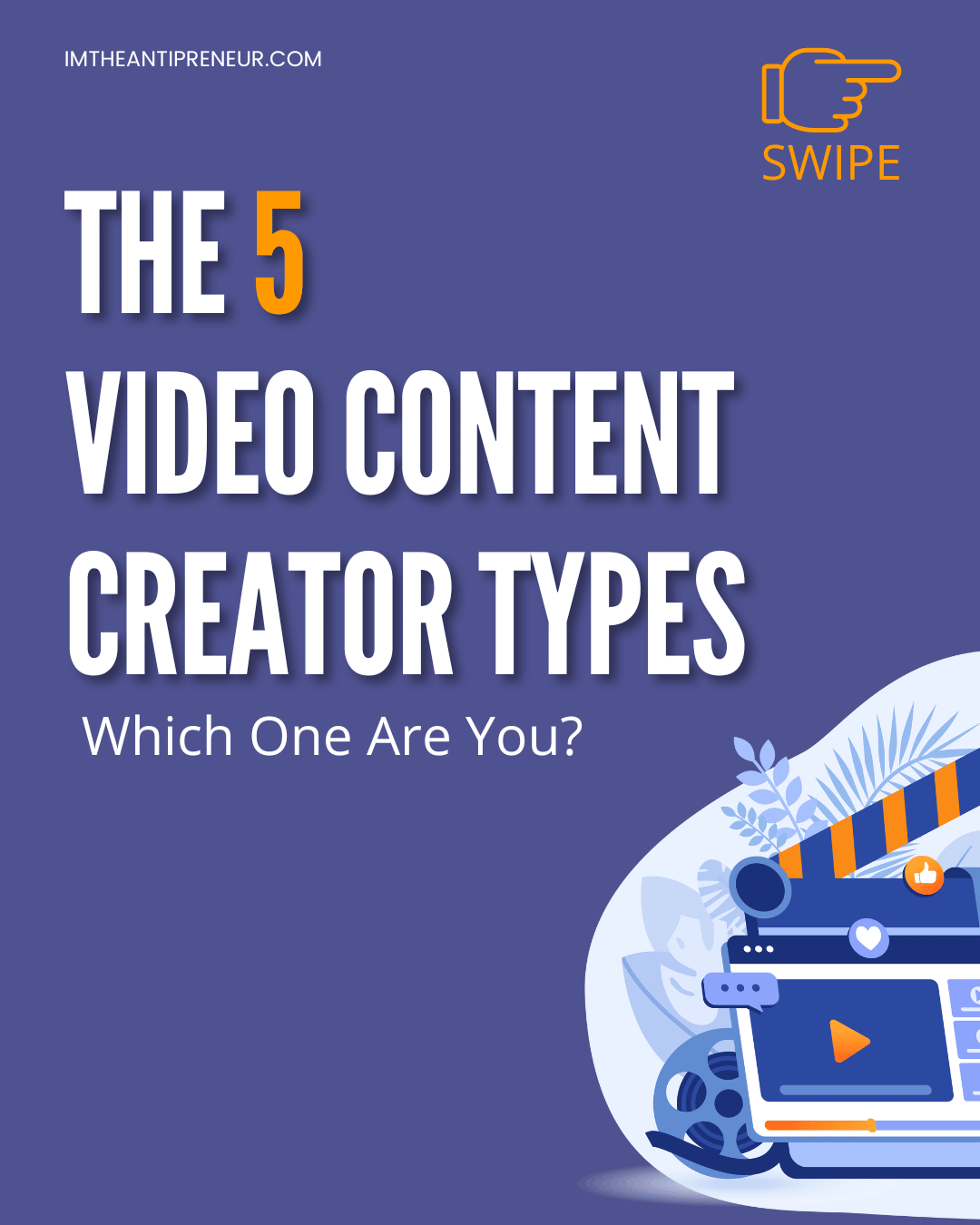 ​
​

​
If you made it this far in the report I genuinely want to say thank you. Thank you for supporting my work, for caring about your own business enough to search for answers and for being a rad human.
​
If you feel like this report was valuable and maybe someone you know might benefit from having it in their hands, just hit forward on this email or send them to ImTheAntipreneur.com/newsletter​
See you next week,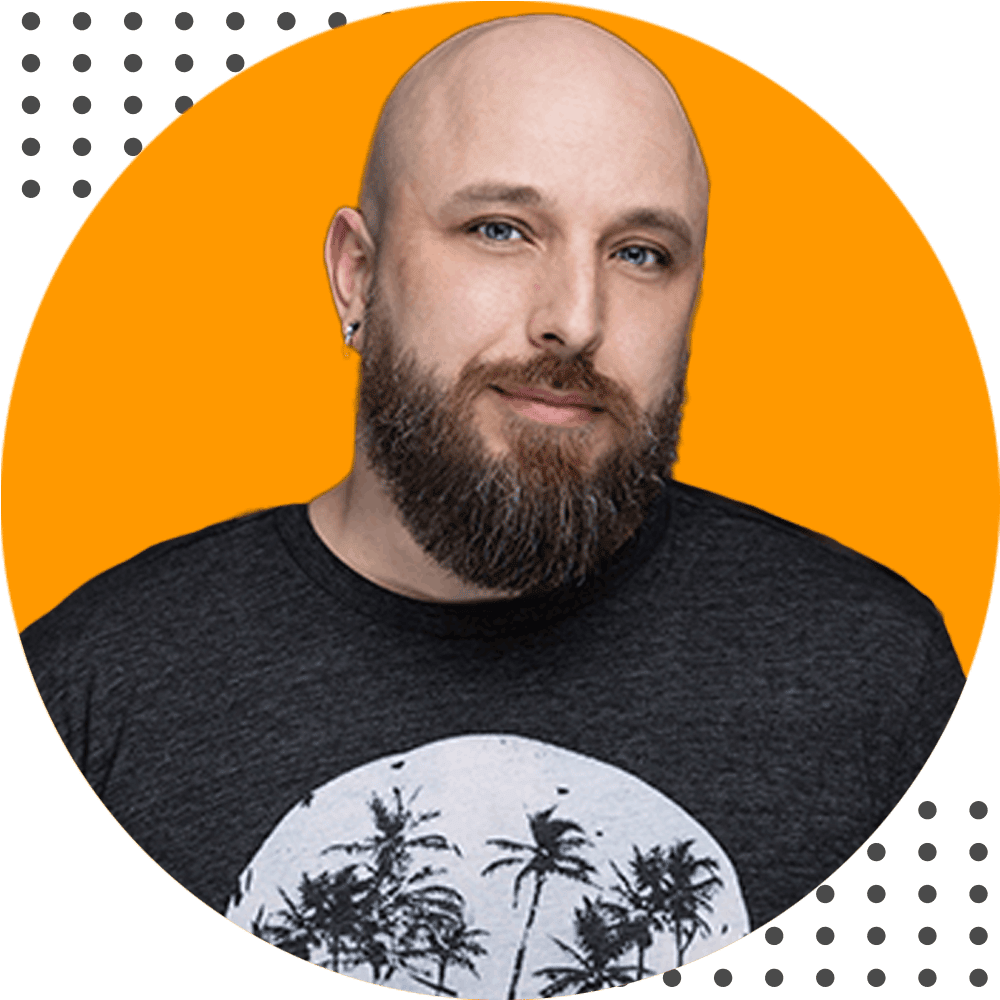 ​
Dan Bennett – The #Antipreneur​
Founder – 1 Minute Media​
​
​

​
This week's rose:
​I received 4 "Video" testimonials all around the same time and it reminded me of why I do what I do! Interested in seeing them? Click Here To Watch ←​
Thorn of the week:
​Sales on the digital side of my business are down substantially this month and sometimes it can be really frustrating when you simply don't know why. As problems solvers, us entrepreneurs can get stuck and waste time when we try to hard to figure out "why" something isn't going according to plan.
What is starting to bloom:​
I began a collaboration with a really rad human that I think is going to impact a lot of entrepreneurs in the next 5 years! This fits so well with my mission to help 10,000+ entrepreneurs learn how to look and sound great on camera.
​
See what I'm up to..
​